Handstone tables
Handstone tables top profiles and bases: With tables from Handstone you can mix a different top profile with different bases.
Anne Quinn is a premiere Handstone furniture dealer.   Instead of carrying many different suppliers, we focus on just a few of the very best.  Handstone being one of them.
Below are the more popular top profiles and bases and how they are unique.
Handstone dining tables Contempo:  The Handstone Contempo (aka Union) is one our bestselling Handstone tables.  The base is a modern and striking U shape base pattern.  The top profile features clean geometric styling with crisp straight lines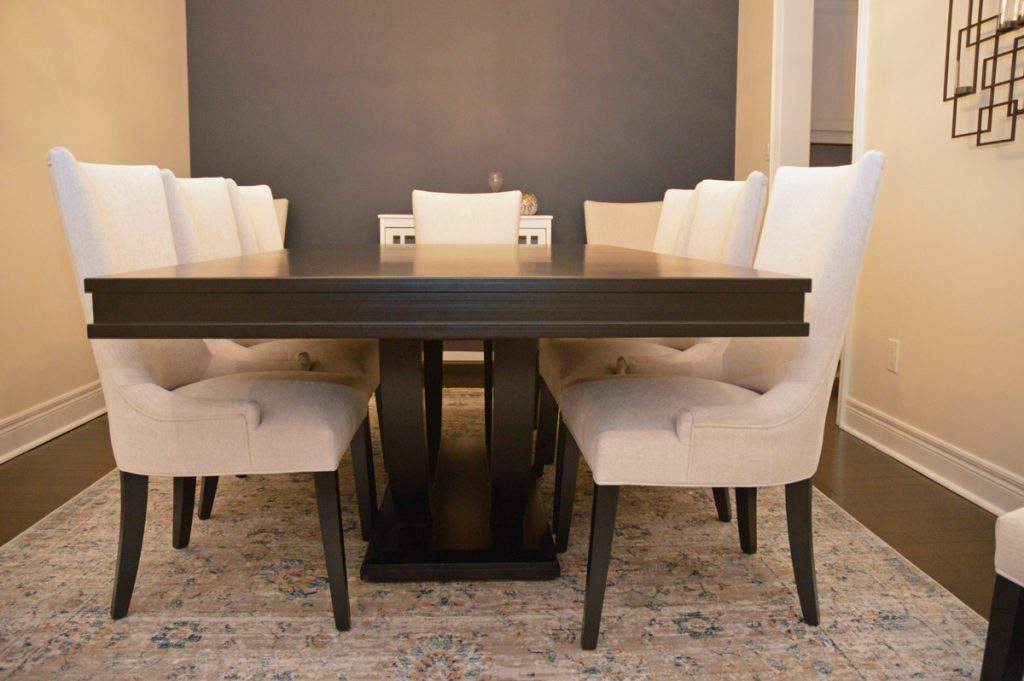 Handstone Verona: The base features signature curves in an elegant V pattern making a bold statement. It's a blend of modern design and the wonder and beauty of real wood. A visual work of art. The Verona collection from Handstone inspires a sense of excitement.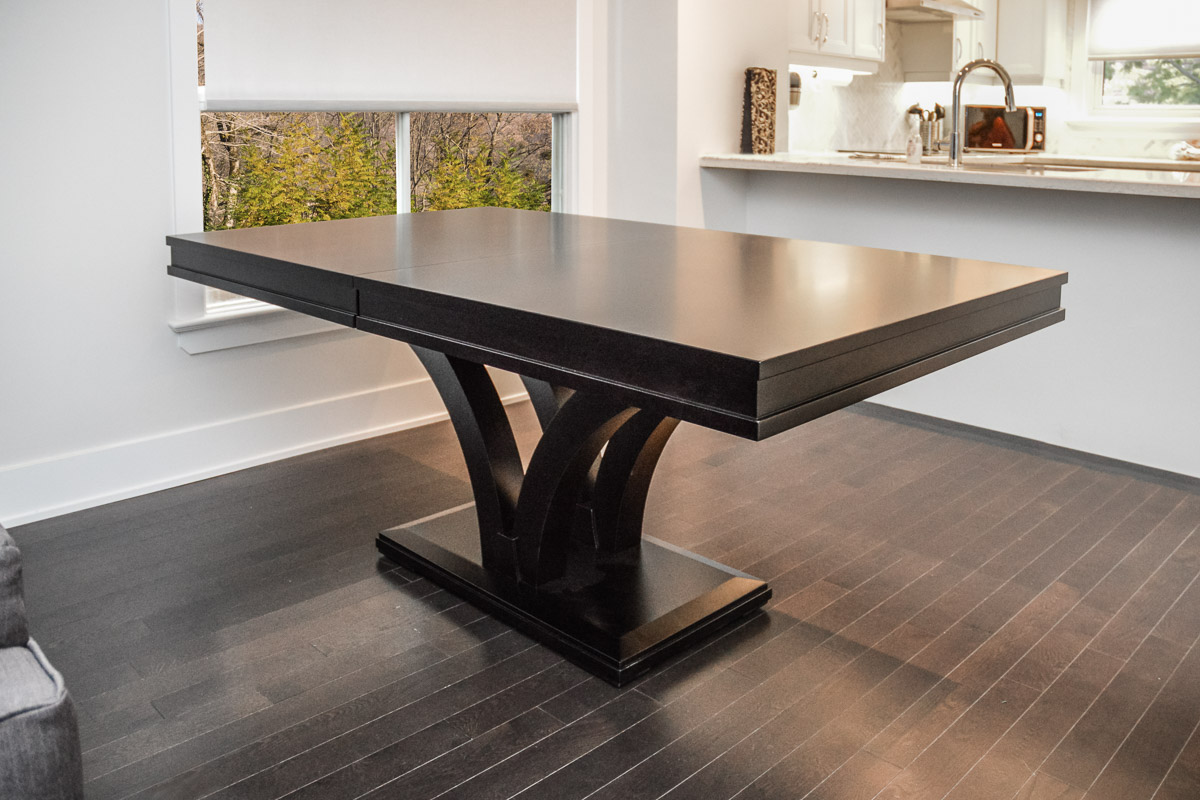 Handstone Phillipe: This pedestal table inspires with its French furniture design of the mid-1800s.  The base not only looks good but is very functional as chair legs can easily straddle the base.  The Phillipe top profile features a clean modern look with some elegant curves adding tradition and a touch of history to your space.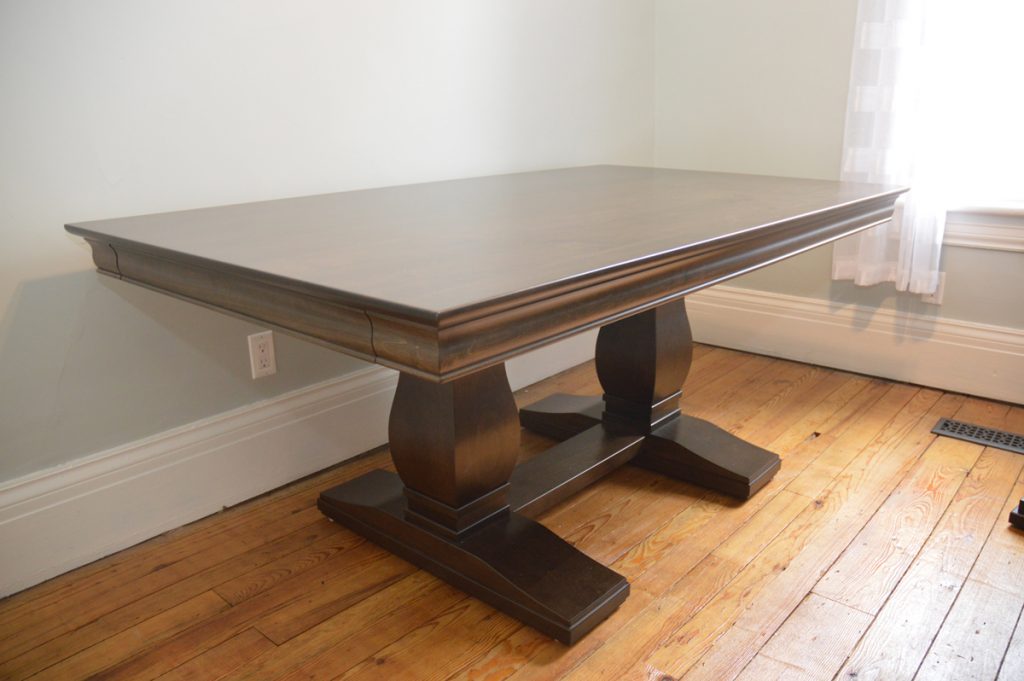 Handstone Rafters: The Rafter's collection is more rustic.  Rafters is inspired by old barn timbers and doors.  The base is formed with a unique X pattern and a large bolt running down the middle.  The top profile is clean with a distinct bolt in the corners.  The Rafters is a unique blend of modern and retro.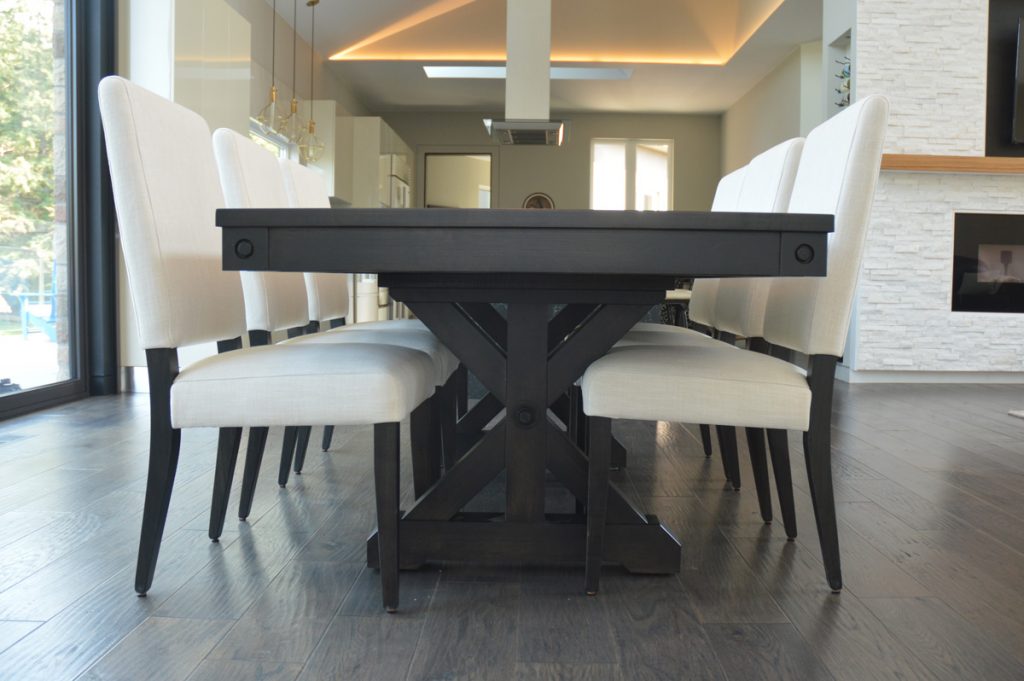 Handstone Algoma:  The angular design of the base makes it a visual work of art with a blend of wood and custom metal hardware.  The top profile continues on that profile with its sloped elegant design and mixture of metal bolts and wood.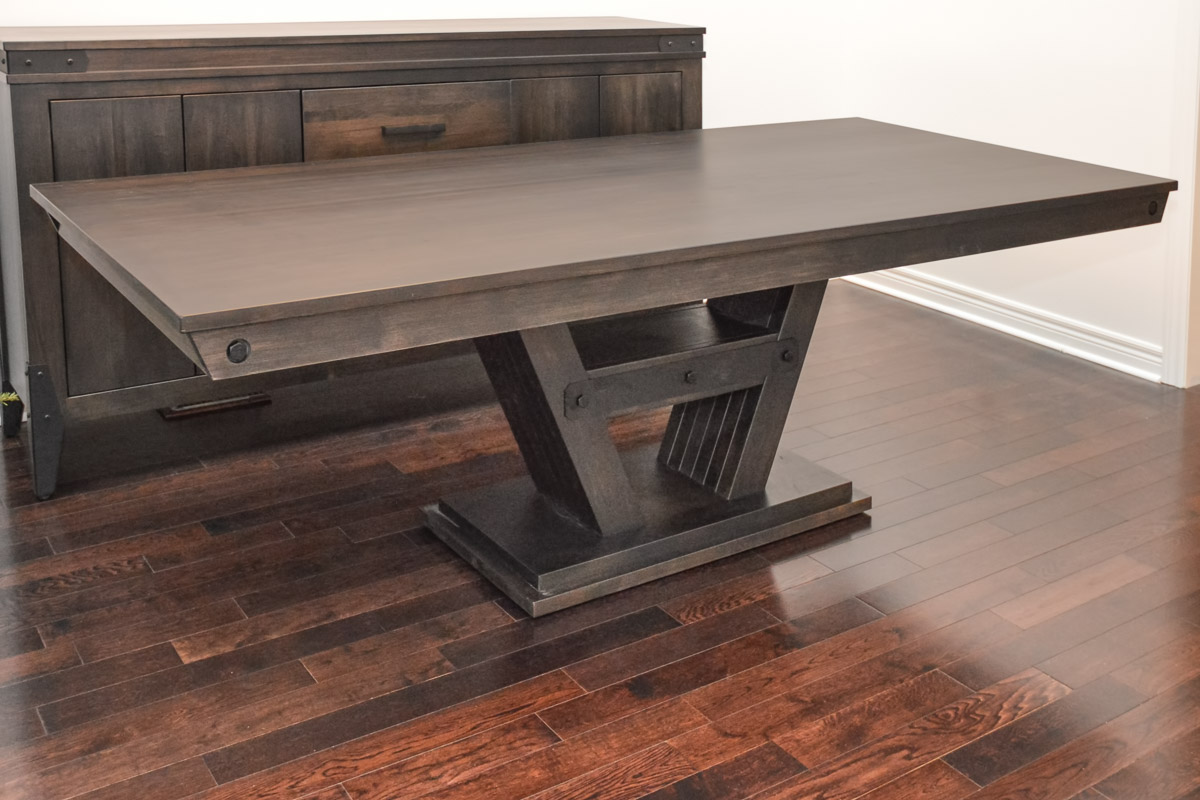 Handstone tables Cordova : The Cordova base with its crisp clean lines, combines simplicity with fine details making it a stand-out piece.  It creatively blends straight lines with finer details the end result is simply stunning.  The top profile mirrors the base with its straight lines and simple but modern look.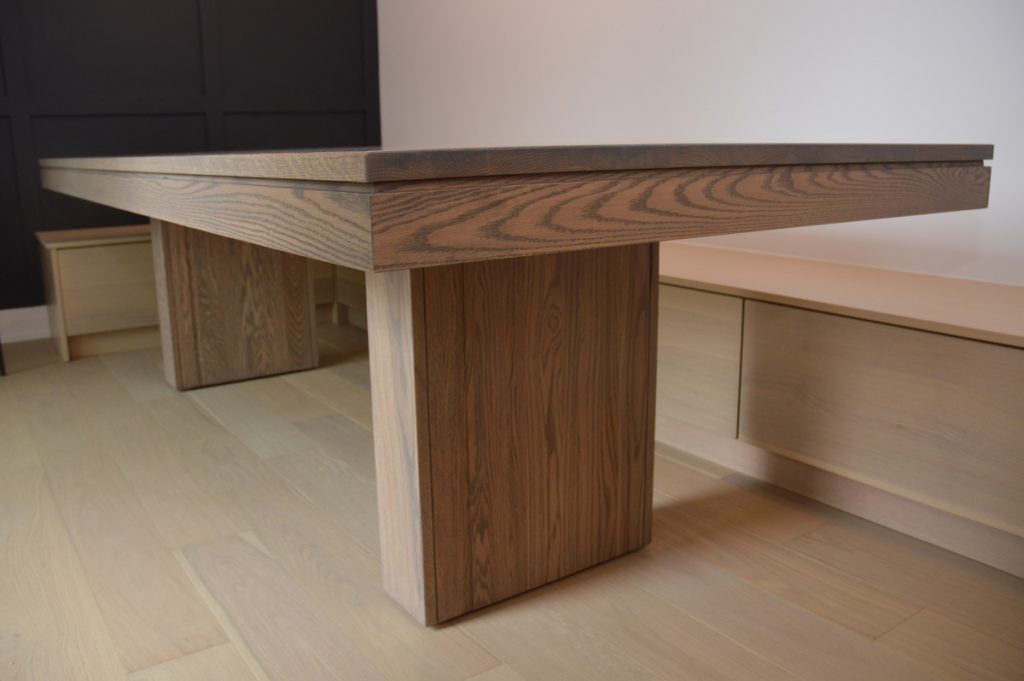 With the Handstone tables you and mix bases with top profiles.  Combining them makes a unique piece designed just for you.