Why buy dining tables made-in-Canada?
Why buy dining tables made-in-Canada?  Well, our business started with importing solid wood furniture including dining tables and sets from Indonesia.  Although it started that way all of the pieces we sell now are solid wood furniture including dining tables made-in-Canada. 
Imported Furniture Challenges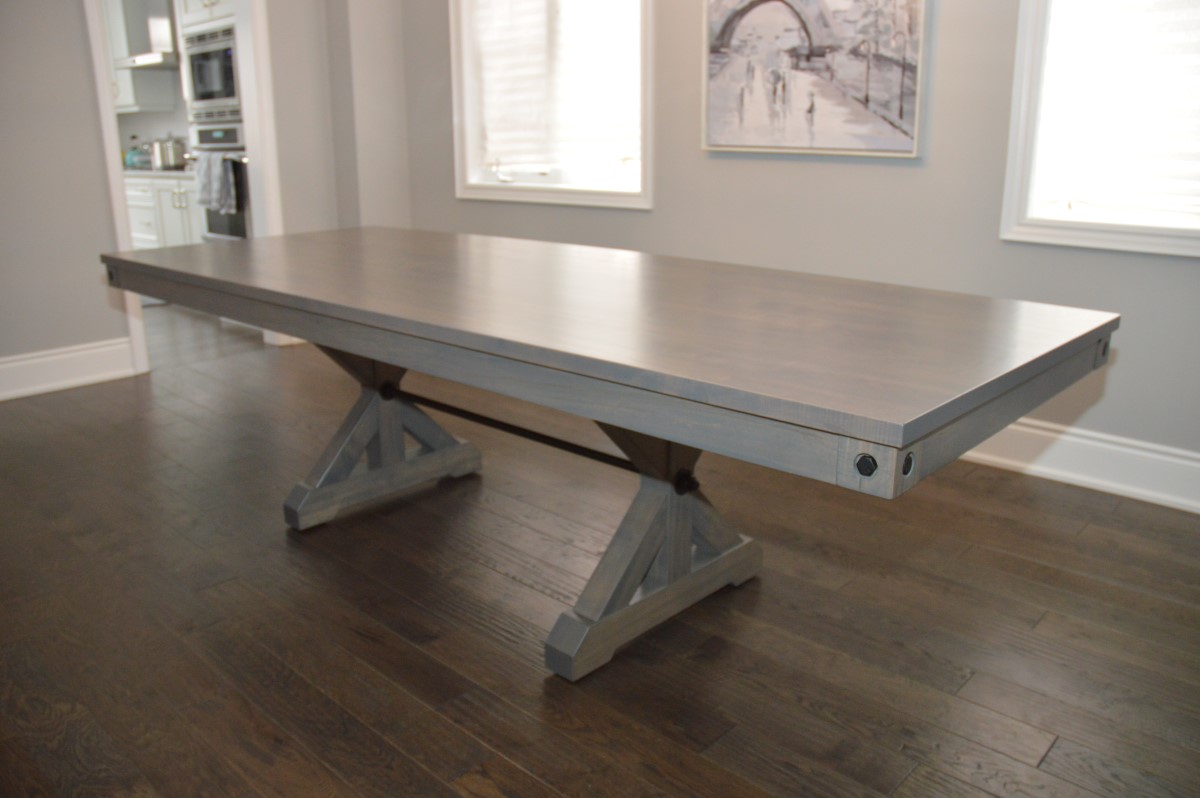 With the furniture imported from Indonesia most of the pieces were made from solid Mahogany.  The dining tables looked beautiful, but we had some challenges.  One of them being that the real wood furniture needed to acclimatize to the Canadian climate.  
Another issue is that most of our pieces are custom, and we had to deal with the language barrier.   The 3rd issue was the very long lead time.  We had some customers who had to wait 6 -8 months for their pieces.   If there was an issue, there was no way to send it back to the supplier to get them fixed.  We were lucky to have a furniture repair guy here who was excellent that took care of the issues. 
Benefits of buying local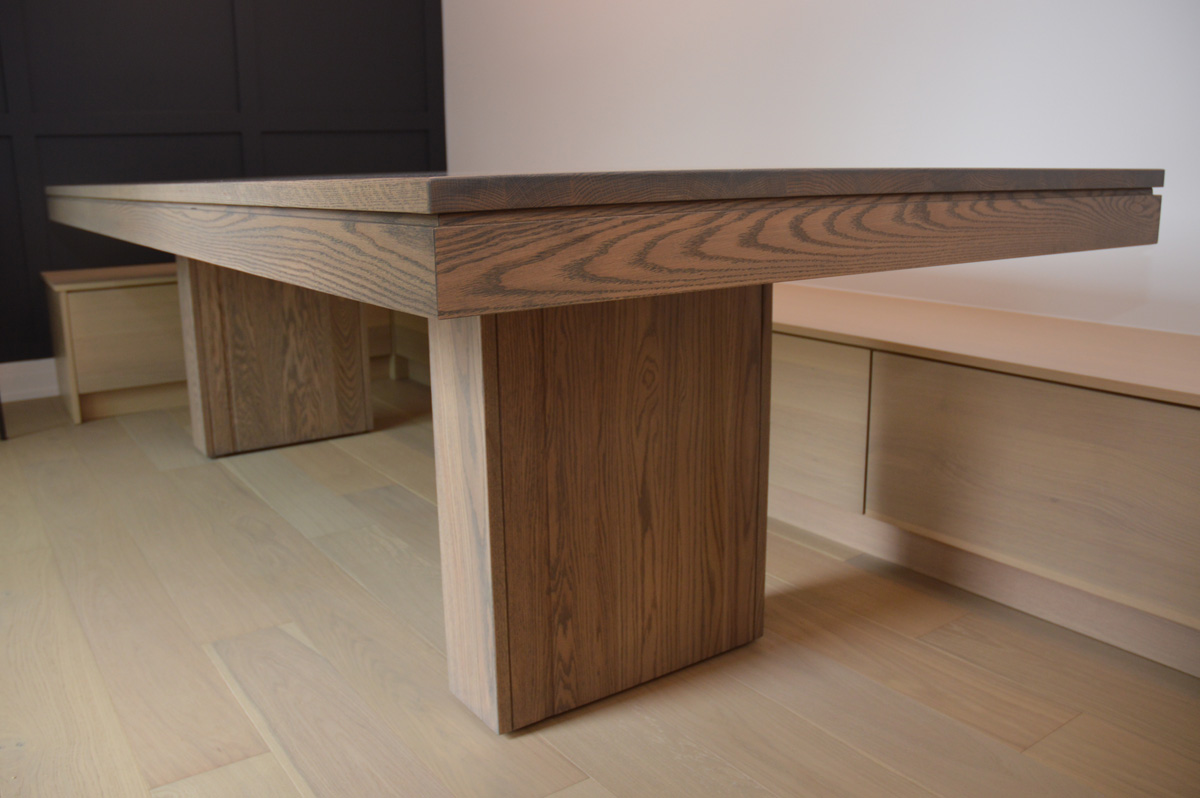 We've been in business for 15 years now, and about 7 years in, we started to sell dining tables made-in-Canada made by the Mennonites.  The first Canadian supplier we started to sell was Handstone.  Although the Canadian side of the business started small, it grew organically over time, to now all of what we sell is Canadian furniture.
I have to say made-in-Canada dining table sets have much less challenges.  The quality from the Mennonite furniture is excellent.   Instead of having to cram as much furniture into a container, the furniture is built the traditional/right way.  For example, with chairs, the chairs are not knock down chairs where the legs are bolted on.  They use mortise and tenon joinery.
The imported furniture makers tend not to build fully constructed chairs as they would take up way too much space on the container.  They also take other short cuts to make the furniture "knock down" to save space.  With the made-in-Canada dining table sets you are buying pieces that will last a lifetime (and beyond).  With the import expect it to last 3-5 years if you are lucky.  
The imported dining tables and set might look good initially, but often it is made from veneers, which as soon as those chip off the ugly undercoating is exposed and there's no way to fix it.  We've talked to customers who purchased furniture from the big box stores, only to be disappointed after 1 year.  Lucky for them they do have good return policies, but what a pain to deal with all of that.
The Mennonites have been building furniture for a very long time.  The wood such as Maple, oak and cherry are locally sourced, so you don't need to worry about the wood furniture adapting to our Canadian climate.   If there's an issue (we have very few issues)  we simply send it back to the Mennonites and they take care of it. 
The local dining tables and sets tends to be a bit more expensive, but with our unique business model, where we have very low overhead, allows us to still sell the furniture at a good price, so in the end the price of the imports wasn't that different from the locally sourced furniture.  When dealing with custom changes, there is no language barrier, so that simplifies the entire process.
Sourcing locally is also much more environmental.  You don't ship a container half-way around the world, and then by train and then by truck to the warehouse.  And there is a lot of extra packaging with the imports to ensure that things don't get damaged.
You also support local craftsmen and families.  When we drive out to pick up the pieces, it's nice to see all the families we support. 
So, having experience both with the imports and furniture sourced locally, the decision is very easy to support local and buy locally made dining tables and dining table sets.  Many of our customers feel the same way and that is often why they've come to us.