Are you looking to transform your living space into a stylish and functional haven? Look no further than the Handstone Contempo furniture collection. Handstone, a renowned Canadian furniture manufacturer, has been crafting exquisite pieces for over 20 years. The Contempo collection is a testament to their commitment to quality craftsmanship, timeless design, and sustainable practices.
Craftsmanship and Durability
Handstone's dedication to quality is evident in every piece of furniture in the Contempo collection. Each item is handcrafted by skilled artisans using time-honored techniques and the finest solid wood available. Whether you choose a dining table, a sofa, or a coffee table, you can be sure that it's built to last for generations. The use of solid wood ensures the furniture's durability and longevity, as it can withstand the test of time and everyday wear and tear.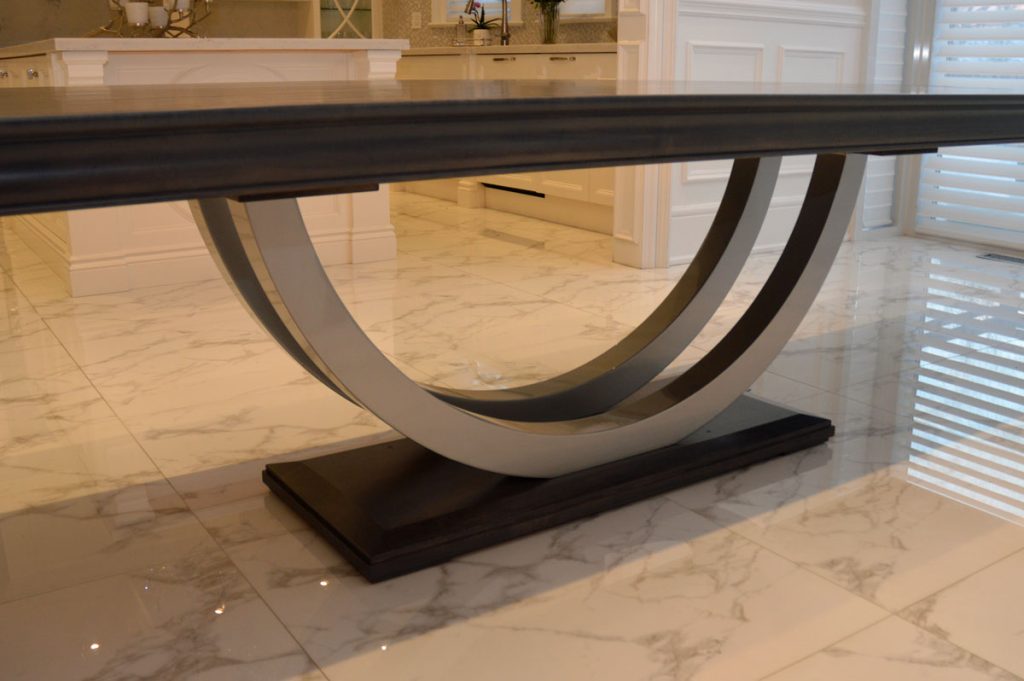 Timeless and Versatile Design
The Contempo collection's design is a perfect blend of modern and classic elements. Its clean lines, simple shapes, and neutral color palette make it a versatile choice for any home decor style. Whether your interior design is traditional, contemporary, or transitional, the Contempo furniture seamlessly integrates into your existing decor or sets the stage for a new, modern look.
Sustainable Materials and Eco-Friendly Practices
If you're environmentally conscious, you'll appreciate Handstone's commitment to sustainability. The Contempo collection is crafted using sustainably sourced North American hardwoods, ensuring responsible forest management. Handstone also employs eco-friendly finishing processes that minimize waste and reduce environmental impact. By choosing the Contempo collection, you're not only investing in elegant furniture but also supporting eco-conscious practices.
Customization Options
One of the standout features of the Handstone Contempo collection is its extensive customization options. Each piece can be tailored to your unique preferences. You can choose the wood species, finish, and even the hardware to match your specific taste. This level of personalization ensures that your furniture truly reflects your style and personality.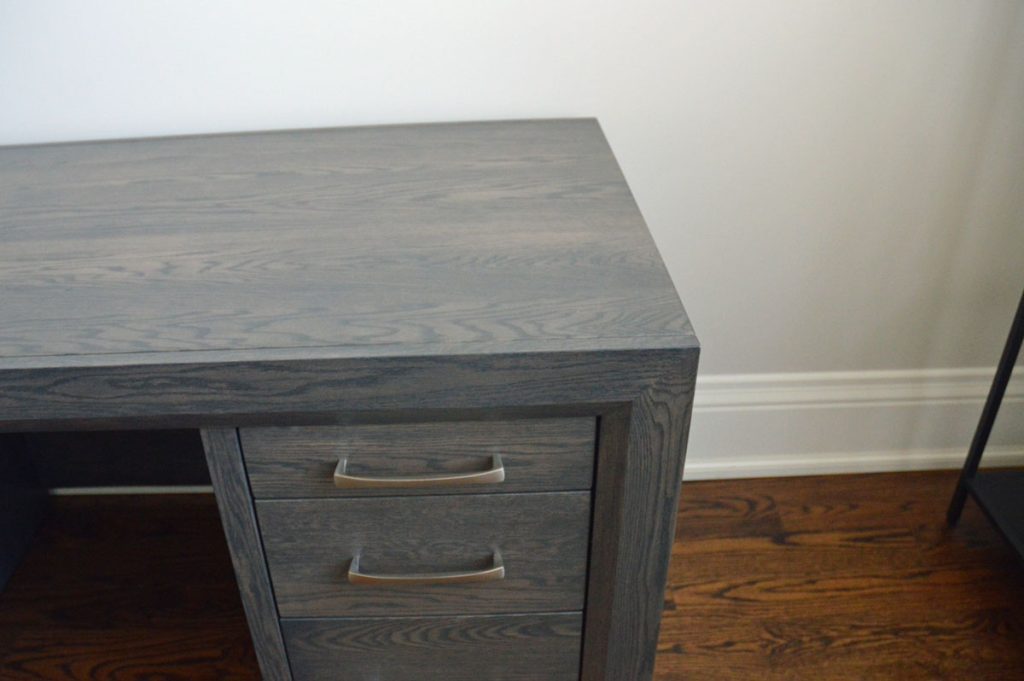 Functionality and Practicality
In addition to its aesthetic appeal, the Contempo collection focuses on functionality and practicality. Each piece is thoughtfully designed to maximize usability. From the spacious storage in the Contempo sideboard to the extension leaves in the dining table, these furnishings cater to modern living needs. This collection brings both beauty and practicality to your home.
Easy Maintenance
Maintaining the Contempo collection is a breeze. The high-quality wood and finishes used are not only eco-friendly but also easy to clean and maintain. A simple wipe with a soft, damp cloth will keep your furniture looking as good as new, making it perfect for busy households.
Timeless Investment
Investing in Handstone Contempo furniture is not just about decorating your home; it's about investing in timeless, high-quality pieces that retain their value. Unlike mass-produced, disposable furniture, Handstone's pieces are heirloom-quality items that can be passed down through generations, making them a smart investment.
In conclusion, the Handstone Contempo furniture collection is a testament to Handstone's commitment to quality, craftsmanship, and sustainability. If you're in search of furniture that seamlessly combines elegance with functionality, this collection offers the perfect solution. Its timeless design, customization options, and eco-friendly practices make it an ideal choice for those who appreciate both aesthetics and ethics in their home decor. Elevate your home with the Handstone Contempo furniture collection and experience the beauty of quality craftsmanship that lasts a lifetime.
Make sure to visit the Anne Quinn showroom where we know Handstone products well and have many on display.
Handstone Furniture Reviews
At Anne Quinn we are experts in selling Handstone Furniture.  We have worked with many supplier and Handstone is one of the best.   Here's just a sampling our Handstone furniture reviews.  If you are looking for a knowledable Handstone Furniture Dealer, make sure to visit Anne Quinn.
"What a fantastic experience we had working with Anne Quinn for our custom Handstone bed and side tables! They were very helpful every step up the way working with us to decide on wood finish, handles, legs, etc… Delivery was seamless! Brian had everything set up super swiftly. We could not be happier!" Anastasia Demakos
"Purchased a Handstone solid wood table and upholstered chairs. Great service, quality and prices. Second time we have purchased furniture here. First time was our bedroom set, 10 years ago which we are still very happy with. Highly recommend dealing with them," J Alves"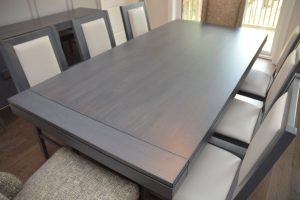 "We recently purchased a Handstone dining table, sideboard and 6 chairs from Anne-Quinn and we could not be happier. The experience was incredible from the first emails we exchanged as we were exploring our options to the delivery and setup of our gorgeous new furniture. We are thrilled with our purchase and would recommend Anne-Quinn to anyone looking for high quality solid wood furniture," Vincent Fava
More Handstone Furniture Reviews
"This is my second Handstone purchase from Anne Quinn Furniture. Their products are exceptional quality, beautiful and reasonably priced – very rare that you can have all three at once! They make the ordering and fulfillment process straightforward and easy. I look forward to ordering more furniture from Anne Quinn in the future and always recommend them to my friends, family and acquaintances," Michelle Zorn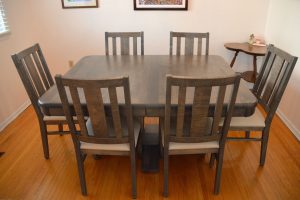 "So many great options to choose from. We love our Handstone dining room chairs. We looked all over town for months before coming here. If only we had found them sooner. True craftsmanship with quality materials. Comfortable and solid , no cutting corners. Excellent value and great service . Everything arrived on time and the communication easy. At the end of the day it's about the finished product and we couldn't be happier. We look forward to our next purchase there," Leon
More Handstone Furniture Reviews
"We recently purchased the Handstone solid wood storage bed from Christine at Anne-Quinn. The experience was wonderful; Christine was very patient in explaining the style of the furniture piece to us and making sure the specs of the furniture is correct and is what we are looking for. I would definitely recommend Anne-Quinn if you are looking for a custom solid wood furniture store, Nicholas Wei
"We were looking for a solid wood kitchen set for our new kitchen and we found exactly what we needed from Anne Quinn Furniture. Amanda was tremendous in assisting with the selection of a Handstone table and chair styles and fabric for the chairs.  We eventually went with the Verona solid top table with 6 Yorkshire padded back side chairs, and 4 Verona counter chairs. They look absolutely gorgeous and complement the new kitchen better than what we had visioned.  The quality and workmanship of the set is outstanding, and they arrived sooner than the normal period described on their website.  If you desire to have a quality made solid wood furniture set, look no further than Anne Quinn, you will not be disappointed!" Grant
Handstone Laguana Collection
Welcome to the world of Handstone Furniture, where exceptional craftsmanship meets timeless style. Whether you're looking to revamp your dining area or create a tranquil retreat in your bedroom, the Handstone Laguna Collection offers a stunning array of options. Join us as we explore the remarkable features of this collection and discover why Anne Quinn Furniture is the ultimate destination for those seeking Handstone furniture.
Handstone Laguana Dining
Immerse yourself in the art of dining with the Handstone Laguna Collection, where functionality seamlessly blends with elegance.
Handstone Laguna Dining Table: The Epitome of Sophistication Crafted with precision, the Handstone Laguna dining table becomes the centerpiece of your dining room. With its captivating design and a range of finishes to choose from, this table sets the stage for unforgettable gatherings.
Handstone Laguna Dining Chairs: Comfort and Style Combined Complementing the dining table, Handstone Laguna dining chairs offer unparalleled comfort and style. Designed with ergonomic support and customizable upholstery options, these chairs elevate your dining experience to new heights.
Handstone Laguna Buffet and Sideboards: Functional Luxury at Its Best Complete your dining space with the Handstone Laguna buffet and sideboards. These meticulously crafted pieces provide ample storage for your dinnerware and dining essentials, while adding a touch of luxury to your surroundings.
Handstone Laguana Bedroom
Bedroom Furniture from Handstone Laguna Collection: Transform your bedroom into a serene sanctuary with the Handstone Laguna Collection, where comfort meets sophistication.
Handstone Laguna Bed: A Haven of Tranquility Indulge in the ultimate relaxation with the Handstone Laguna bed. Crafted with solid wood and featuring elegant curves, this bed creates a focal point that exudes luxury and provides a restful environment for rejuvenation.
Handstone Laguna Dresser and Nightstands: Style Meets Functionality Enhance your bedroom's organization and aesthetic with the Handstone Laguna dresser and nightstands. These meticulously designed pieces offer generous storage space for your belongings, while seamlessly blending into the collection's timeless appeal.
Why visit Anne Quinn furniture
Discover why Anne Quinn Furniture is the go-to destination for those seeking Handstone furniture and the remarkable Laguna Collection. At Anne Quinn Furniture, we have the most popular pieces of Handstone furniture on display. From various designs to finishes and customization options, their diverse selection ensures that you'll find the perfect pieces to match your style and preferences.
At Anne Quinn Furniture, customer satisfaction is paramount. Their knowledgeable team provides personalized service, guiding you through the selection process to bring your interior dreams to life. Experience a seamless and enjoyable journey as you transform your living spaces.
With a wide selection that caters to various tastes and preferences, Anne Quinn Furniture ensures that you find the perfect Handstone pieces to complement your unique style. Whether you prefer contemporary elegance or timeless classics, their dedicated team will assist you in selecting the ideal furniture that harmonizes with your vision.
At Anne Quinn Furniture, quality is never compromised. Handstone Furniture's commitment to exceptional craftsmanship shines through each meticulously crafted piece. From the choice of premium materials to the intricate details, you can trust that your Handstone furniture will withstand the test of time, becoming cherished heirlooms in your home.
What sets Anne Quinn Furniture apart is their unwavering dedication to personalized service. They understand that your home is a reflection of your personality and lifestyle, and their team is passionate about helping you create spaces that truly inspire. From understanding your requirements to offering expert advice, they go above and beyond to ensure your satisfaction.
The Handstone Laguna Collection is a testament to the perfect blend of elegance and craftsmanship. Whether you're seeking to create a captivating dining experience or a tranquil bedroom retreat, this collection has it all. Visit Anne Quinn Furniture to explore the remarkable Handstone Laguna Collection, where quality, style, and personalized service come together to exceed your expectations.
Embrace the fusion of elegance and craftsmanship. Transform your home with the Handstone Laguna Collection, and let Anne Quinn Furniture be your trusted partner in turning your design aspirations into reality. Unveil the possibilities and create living spaces that exude your unique style and personality.
Furniture Stores Markham
Discover the Best Furniture Stores in Markham for Quality and Style
When searching for Markham furniture stores, make sure to visit Anne Quinn Furniture. With over 500 5-star reviews, our showroom offers a stunning selection of Canadian-made solid wood furniture. Visit our Markham showroom to experience the finest in craftsmanship and design. Conveniently located between Hwy 7 and 16th Avenue at 248 Main Street North, our showroom is situated in a beautiful historic Markham home. Step inside and let us help you visualize how our furniture will perfectly complement your own living space.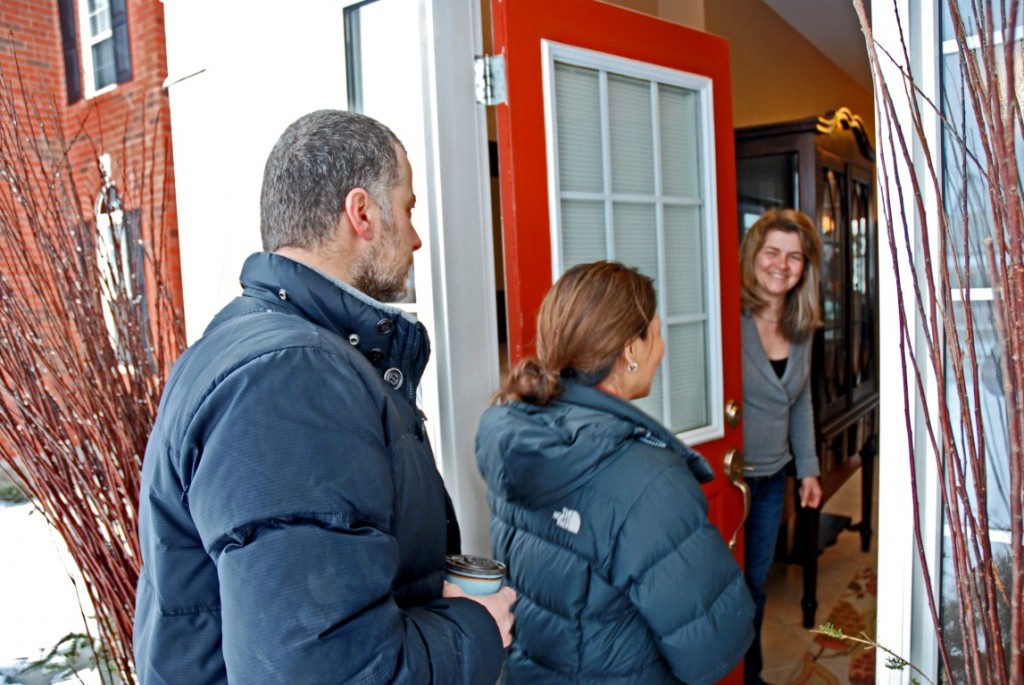 Finding Your Style:
Explore our website or that of our trusted Canadian furniture supplier to discover the furniture style that resonates with you. Contact us via email, and we'll provide you with a link to their site, where you can browse through their extensive range of designs.
Schedule an appointment to visit our Markham showroom and immerse yourself in the quality, stains, and fabric choices available firsthand.
Place your furniture order and provide a small deposit of 25% to secure your purchase.
We'll then customize your furniture according to your specifications, allowing you to personalize the size, stain, and make minor style modifications.
Your custom-made, handcrafted furniture will be delivered to your doorstep, and the remaining balance can be settled at that time.
What to Expect at Our Markham Furniture Store Showroom:
Step into our Markham furniture store showroom – a 30-minute drive from downtown Toronto – and discover our most popular designs crafted from real wood by skilled artisans. Unlike machine-manufactured, plastic-looking pieces made from particle board or veneer, our furniture exudes authenticity and quality. At Anne Quinn Furniture, we prioritize creating a relaxed and inviting atmosphere. Take your time, sit down, and let us understand your unique furniture needs. We are committed to helping you find the perfect pieces to create the living space you desire. During your visit, experience the superior quality of our furniture and select your preferred fabric and stain options. If you require immediate furniture solutions, explore our "In Stock – New & Clearance" section.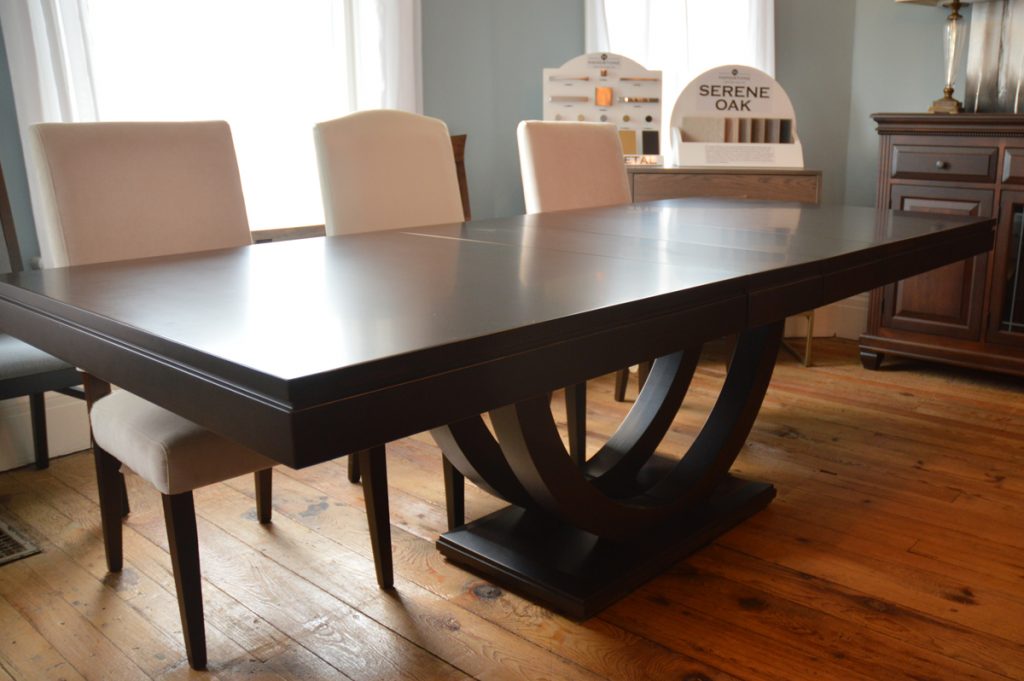 Made in Canada, Made for You:
Our made-in-Canada products typically require 10-12 weeks for production. We showcase their most popular designs on our website, giving you a glimpse of what's available. If you can't find exactly what you're looking for, don't worry. Contact us via email, and we'll provide you with the website of our Canadian furniture supplier. While the styles offered by our partner are fixed, you still have the flexibility to customize the size and stain to suit your preferences.
Conclusion:
Discover the best Markham furniture stores at Anne Quinn Furniture. We are dedicated to providing you with exceptional quality and helping you create the living space of your dreams. Embrace the authenticity and craftsmanship of Canadian-made furniture. Visit our Markham showroom today and experience furniture that is truly made for you.  We look forward to meeting you in person😊
Handstone Furniture has been in the business for over 20 years, and they recently released a new collection that is sure to impress. The Handstone Belmont collection offers a beautiful line of furniture that is both modern and traditional, perfect for adding style and sophistication to your home. In this article, we'll explore the standout features of the Belmont collection and why Anne Quinn is the premier Handstone dealer you should choose for your furniture needs.
Handstone Belmont Dining Collection
One of the standout features of the Handstone Belmont collection is the dining tables. Crafted from solid wood, these tables are available in a variety of sizes and finishes to suit any home decor. Whether you need a smaller table for your breakfast nook or a large table for hosting dinner parties, the Belmont collection has something for everyone. The sideboards and chairs are also worth mentioning, as they provide ample storage and comfort while maintaining a stylish appearance.
Handstone Belmont Bedroom Furniture
The Belmont collection includes a variety of beautiful bedroom furniture pieces. Made from solid wood and available in multiple finishes, these beds offer both style and functionality to any bedroom.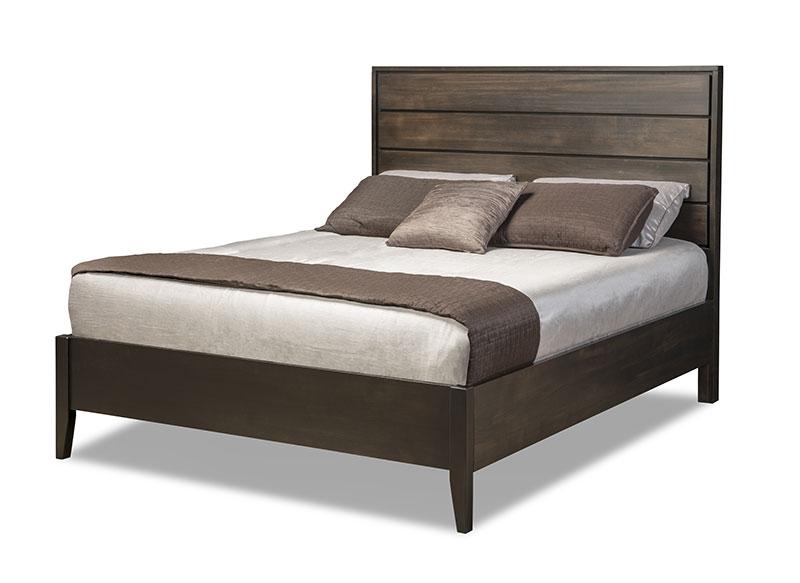 Handstone Belmont Office Furniture
If you're in need of office furniture, the Belmont collection has you covered. The sturdy and functional desks provide plenty of storage space with multiple drawers, while the bookcases offer ample room for storing books, files, and other office essentials.
Anne Quinn Furniture: A Premier Handstone Dealer Committed to Customer Satisfaction
Anne Quinn has been a premier Handstone dealer for over 12 years, offering a commitment to customer satisfaction and a deep knowledge of Handstone products. With many Handstone products on display, you can see the beauty and quality of the furniture for yourself. Anne Quinn keeps their costs low and passes the savings on to you, ensuring that you get a great deal on high-quality furniture.
500+ 5-Star Reviews: A Testimonial to the Quality of Anne Quinn's Service
Anne Quinn's commitment to customer satisfaction is evident in their 500+ 5-star reviews from satisfied customers. Their knowledgeable staff will take the time to understand your needs and help you find the perfect Handstone pieces for your home. With no rush or pressure to make a purchase, you can take your time and receive personalized attention to make an informed decision.
The Handstone Belmont collection offers a beautiful line of modern and traditional furniture pieces for your home, and Anne Quinn is the premier Handstone dealer you should choose for your furniture needs. With their commitment to customer satisfaction and deep knowledge of Handstone products, you can rest assured that you will receive personalized attention and high-quality furniture. Book an appointment today to visit their showroom and start building your lifetime furniture.
Solid Maple Wood Furniture
Solid maple wood furniture is a popular choice among homeowners and design enthusiasts for its durability and aesthetic appeal. As a hardwood, maple is strong and resistant to damage from everyday use, making it a great choice for high traffic areas like dining tables, coffee tables, and bed frames. Its density also makes it resistant to moisture and pests, making it suitable for use in damp or humid environments.
In addition to its durability, solid maple wood furniture is also known for its beautiful grain that ranges from creamy white to dark-brown in color, making it a versatile choice that can complement a wide range of design styles and color palettes. Our supplier, Handsone, offers furniture in both wormy and smooth maple, which are popular choices among our customers.
Wormy vs Smooth Maple
Wormy maple is a type of maple that has the Ambrosia Beetle living in it at one time, resulting in small natural holes. This type of maple is slightly less expensive and adds character to the wood. Smooth maple, on the other hand, has a clean and fine textured grain. If you prefer a more consistent look, you are better off with a darker stain.
In addition to its durability and aesthetic appeal, solid maple wood furniture is also a sustainable choice. Maple trees are relatively fast-growing and are often sustainably harvested, making them a renewable resource. Choosing maple furniture can help reduce the demand for more environmentally-damaging materials, such as plastic or particle board.
Caring for your solid maple wood furniture
Caring for your solid wood furniture is easy. Clean it with just a damp cloth or use a bit of murphy's soap oil. Avoid placing your maple furniture in direct sunlight or near heat sources, as this can cause the wood to fade over time. With proper care and maintenance, your maple solid wood furniture can last for a lifetime and beyond. And if it does get dinged up, you can have it refinished and it will be like a brand new table.
Overall, maple furniture is an excellent choice for homeowners who want durable, beautiful, and sustainable furniture. Its durability, aesthetic appeal, and sustainability make it a great option for a wide range of furniture styles and settings. Whether you're looking for a statement piece for your living room or a practical addition to your dining room, maple solid wood furniture is a great choice.
If you are looking for solid wood maple furniture make sure to visit Anne Quinn showroom so you can see all the wood choices, style and finish options. Our expert sales staff will help guide you to make the best choices for your space.  We look forward to meeting you in person.
The Handstone Algoma collection is a stunning line of furniture that is perfect for any home. The pieces in this collection are made from the finest materials and are designed to be both functional and stylish. Whether you are looking for a new dining table, chairs, sideboards, bedroom furniture, or office furniture, the Handstone Algoma collection has something for everyone.
Let's start with the dining room. The Handstone Algoma dining table is a beautiful piece of furniture that is perfect for any home. It is made from solid wood and has a warm, natural finish that will complement any decor. The table is also built to last, with sturdy legs and a solid construction that will stand up to years of use.
The Handstone Furniture Algoma dining chairs are equally impressive. They are comfortable and stylish, with a classic design that will never go out of style. The chairs are upholstered in a soft, durable fabric and have a supportive backrest that will keep you comfortable while you eat.
If you need additional storage in your dining room, the Handstone Furniture Algoma sideboards are a great choice. These sideboards are made from solid wood and have a beautiful finish that will complement your dining table and chairs. They have plenty of storage space, with shelves and drawers that are perfect for holding dining essentials.
Moving on to the bedroom, the Handstone Algoma collection has a range of furniture options that are perfect for creating a comfortable and stylish retreat. The Handstone Algoma bed is a standout piece, with a solid wood frame and a luxurious upholstered headboard. The bed is available in a range of sizes, so you can find the perfect fit for your space.
The Handstone Algoma dresser and nightstand are also must-haves for any bedroom. The dresser has plenty of storage space, with drawers that are perfect for holding clothes and other personal items. The nightstand is a convenient spot to keep a lamp, book, and other bedside essentials. Both pieces are made from solid wood and have a beautiful finish that will complement the bed.
Finally, the Handstone Algoma collection also includes a range of office furniture that is perfect for any home office. The Handstone Algoma desk is a spacious and stylish piece that is perfect for working from home. It has a large surface area, with plenty of room for a computer, printer, and other office essentials. The desk also has a built-in organizer, with drawers and shelves that are perfect for keeping your workspace tidy.
As a dealer, Anne Quinn has extensive knowledge of the Handstone Algoma collection and is happy to assist customers in finding the perfect pieces for their home. With a wide range of options available, including dining tables, chairs, sideboards, bedroom furniture, and office furniture, the Handstone Algoma collection has something for every style and budget.
At Anne Quinn, we are committed to offering our customers the best possible prices on the highest quality furniture. That's why we are proud to offer competitive pricing on the Handstone Algoma collection. Whether you are looking for a single piece or an entire set, we are confident that you will find the perfect furniture at a price that fits your budget.
Dining sideboard, also known as a buffet or credenza, is a useful piece of furniture to have in your dining room. It not only provides additional storage space for your dining essentials, such as dinnerware and linens, but it can also serve as a decorative piece to enhance the overall look of your dining space. However, with so many different styles and designs available, it can be overwhelming to choose the right one for your home. Here are some things to consider when selecting a dining sideboard for your home:
Consider the size of your dining room. Before you start shopping for a sideboard, measure the space where you plan to put it. This will give you an idea of the size and shape of sideboard that will fit comfortably in your dining room. Keep in mind that a sideboard should be proportionate to the size of your dining table and chairs. With Anne Quinn you can customize the size of the sideboard to fit your space perfectly.
Think about the function of the sideboard. Dining sideboards can serve many different purposes, from storing dinnerware and linens to displaying decorative items and serving food. Consider how you plan to use your sideboard and choose one that has the right number and size of drawers, cabinets, and shelves to meet your needs. Our suppliers offer a wide variety of configurations so you can choose the one that works best for you.  The shelves are also adjustable, so can set up the shelves to best suite your needs.
Consider the style of your dining room. A dining sideboard should complement the overall design and aesthetic of your dining room. If your dining room has a modern or minimalist look, a sleek and simple sideboard with clean lines and a monochromatic color scheme may be more appropriate.  Our suppliers have sideboard designs that match dining our dining tables.
Choose the right material. Dining sideboards are typically made of wood, but there are many different types of wood to choose from, each with its own unique characteristics and grain patterns. Some of the more popular choices are Maple, Oak and Cherry. Consider the color and texture of the wood, as well as its durability and maintenance requirements, when choosing a material for your dining sideboard.
Consider the wood and the finish. The finish of a dining sideboard can have a big impact on its overall appearance and durability. Some common finishes include natural wood, stained wood or painted wood. The lighter wood finishes allow the beauty of the wood grain to show through, while stained wood finishes add color to the piece. Painted wood finishes can be used to create a bold, colorful look, while lacquered finishes provide a glossy, smooth finish that is easy to clean and maintain. If you are getting a dining set, it's ideal to get the table and sideboard stained together, so everything matches perfectly.
Think about the hardware. The hardware on a dining sideboard, such as the handles and knobs on the drawers and cabinets, can add a decorative touch to the piece. Choose hardware that complements the style and finish of your dining sideboard, and consider the use of use of the hardware when making your selection.
In conclusion, choosing the right dining sideboard for your home involves considering several factors, including the size and function of the piece, the style and material of the piece, the finish and hardware of the piece, and the overall aesthetic of your dining room. Take the time to carefully consider each of these factors, and you will be sure to find a dining sideboard that fits your needs and enhances the look of your dining space.
Visit our sideboard page to see the many sideboard offerings.  After you selected the one you like book your appointment today to visit the Anne Quinn showroom, where we have several sideboards on display.  Our knowledgeable reps help you choose the best sideboard for your space.
Handstone Furniture Dealers Markham & Toronto
Anne Quinn the Handstone furniture dealers Markham & Toronto expert. Looking for a Handstone furniture dealer visit our showroom featuring Handstone solid wood dining living room, and bedroom furniture with over 500 five star reviews.
Why select Anne Quinn as your Handstone dealer?  Our showroom features Handstone's most popular lines such as the Contempo,  Algoma, Rafters and Phillipe.  We try to have a representation of all the Handstone collections at our showroom.  We work closely with Handstone and know their products well. If you're looking for great Handstone furniture prices and expert advice make sure to visit one of the more experienced Handstone furniture dealers in Toronto.  When you shop at our showroom, you won't get the typical shopping experience, you get one-on-one attention, and no high pressured sales.  When you visit, we'll take our time figuring out your furniture needs in a pleasant, relaxed atmosphere.  We will work together to find the perfect pieces for the space you want to create.
Handstone makes custom-made Canadian solid wood furniture.  We are the only Handstone furniture dealers Toronto with over 500 five-star reviews.  We feature many Handstone pieces in our Markham showroom. We have been working as Handstone dealer for over 10 years now.
Handstone offers hand-select kiln-dried cherry, maple and red oak hardwoods. Handstone continually invests in modern manufacturing processes featuring the latest manufacturing equipment at their workshops and lean manufacturing methods. The amazing thing about Handstone is their attention to detail.  When you see the pieces in-person you'll see the amazing quality that comes with combining modern manufacturing with old world craftsmanship. Each piece of Handstone furniture is built just for you.  In fact, you'll see your name on it!
Handstone Furniture is different. It takes a little longer to build. You'll wait a little longer to get it delivered. But we think you'll agree…it's lasting beauty is worth it.
Handstone Dining Room Furniture
Handstone dining tables feature pedestal dining tables. The benefit of the pedestal tables is that you can fit more chairs and how the chairs fit in with the corner legs getting in the way.  Some pedestals allow the chairs to fit in better than others.  With single pedestal tables you have to be aware that after a certain table size the table can get tippy. We have many pictures on the website of Handstone tables and the chairs, so you can see if you're okay with how far in, or out, the chairs tuck in.  We also several of the tables and chairs at the showroom so you can see how the chairs work around the table.
Table shape
Although most of the Handstone tables are rectangular, we also sell many round tables and oval tables and even some square tables.  You can get counter height and bar height tables.  You can also customize things with your tables such a rounded edges if you are worried about kids bumping their heads on sharp edges.
Wood type
Handstone features maple (smooth and wormy), red oak and cherry. They are all good options, and it comes down to personal preference and understanding how the stain will look on the different wood types.   All three types of woods are hardwood and are durable.  Maple is a popular choice.  With your maple dining table you can decide between a wormy maple, or smooth maple.  The wormy maple is a less expensive option.  The wood has small worm holes in it.  It creates a more rustic look that some customers like but some do not.  With the cherry wood, there is often small holes as well (not as much as wormy maple), called pitting that you need to be aware of.  With the red oak, there can be a red undertone with certain planks of wood which especially come out if you pick a lighter stain.
Table texture
With your Handstone table you can add a texture to the table.  You can pick a smooth finish, but many customers decide on a texture.   Some of the more popular textures is a brushed finish which looks exactly how it sounds.  This brushed texture looks modern but is also very practical being a durable user friendly surface. Another popular texture is Heritage maple which is a distinct plank look.  This is a more rustic look.  The ability to chose smooth, brushed or heritage finish, makes the table unique to you.  Often customers will take a modern base and mix it with a textured top.  We have many samples of the different finishes at the showroom, so you can see them in person.
Table size
The great thing with the Handstone furniture pieces is that you can customize the size, so you can fully utilize the space you have to work with.  Sometimes even a few inches difference can allow for you to fit chairs in better and make your guests feel very comfortable.  With really narrow tables we recommend a four-legged table.
Extension options
Many of our Handstone furniture customers select tables with extensions.  The quality-built center extension system smoothly glides in and out.  With their clever system you'll be able to store the leaves inside the table.  Their end leave system also works out well, and is simple to use. You just pull out the end caps and drop in the leaves.
Handstone Dining Chairs and Handstone benches
Handstone dining chairs are quality built and made in Canada.  The Handstone dining chairs can add up to be more than the table itself.  Although the alternative is buying chairs from Wayfair or winners, I can tell you these are quality built-in-Canada chairs, and you get what you pay for.   Chairs that are imported are often knock down chairs where the legs are bolted on, which tend to get wobbly after 3-5 years of use.  So in the long run, you are getting a much better chair that will last a lifetime.  We have many of the handstore dining chairs on display in our showroom, so you can try them out for style comfort and see the quality firsthand.  You also have the option of getting a bench.  Benches offer a lot of flexibility with seating and can create a great unique look, with a bench on one side and chairs on the other.
Handstone Sideboards and Buffets.
Handstone sideboards  not only look great, but are very practical for storing also your dining items.
Handstone Bedroom Furniture
Handstone builds solid wood bedroom furniture.  Over the years, we've had customers that bought veneer beds from the big box stores.  These beds look good when they first get them but even after the first year of wear they start chipping and showing the particle board underneath, so the looks go downhill quickly.
You can customize the height of the headboard if needed.  More likely is customizing the width of the dressers.
With the Handstone dressers, they come with nice deep drawers, and quality glide mechanisms.  We've had customers who ordered from other such as Wayfair, to be so disappointed as the pieces have issues shortly after they receive them.
With the nightstands, they can be customized to fit your space.  So, if the space is tight, you can make it narrower to fit perfectly.
If you are looking to furnish your home office, Handstone also sells beautiful desks and bookcases.
Why Anne Quinn as your Handstone Furniture Dealer?
Why Anne Quinn as your Handstone dealer?  We have a good representation of many of the Handstone product collections at our home showroom, and we have over 10 years of experience selling Handstone products.  Especially if you are looking to customize, we can show you all the options.  Also, our unique business model, allows us to give you the best pricing for Handstone products.  If you're looking for a quality product at a fair price, make sure to visit our Anne Quinn furniture.